Are you ready to be part of an extraordinary team that thrives on innovation, agility, and a relentless pursuit of excellence? Join the Dynamic Aviation family and unlock a world of endless possibilities. Whether you're a seasoned pilot, an aviation enthusiast looking to take flight, or a professional seeking new challenges, we have a place for you. Experience the thrill of being part of an organization that dares to dream big and turns those dreams into reality.
At Dynamic Aviation, we don't just fly—we redefine what's possible in aviation. Discover the boundless opportunities that await you and let us propel your ambitions to new heights. Get in touch with us today and let's embark on an incredible journey together!
"I have seen my skillset develop a lot over the time I have been here at Dynamic."
Clay King
Mission Integration Technician
"My career has taught me that I can do anything!"
Coya Carter
A&P Mechanic
When we say "dynamic," we don't just mean it in the traditional sense. We embody every vibrant definition of the word, pulsating with energy, purpose, and unstoppable momentum. At Dynamic Aviation, we're not content with the status quo. We embrace constant activity and progress, continuously seeking new ways to push boundaries and exceed expectations.
Fuelled by our passion for aviation and a relentless drive to excel, our culture is alive with vigor and purpose. Every single member of our team shares a common goal: to serve our customers better than anyone else. We're not here to simply meet their mission needs; we're here to surpass them.
Interested in joining our team of aviation professionals but curious about potential pathways as a member of our team? Not a problem, check out our career pathways page!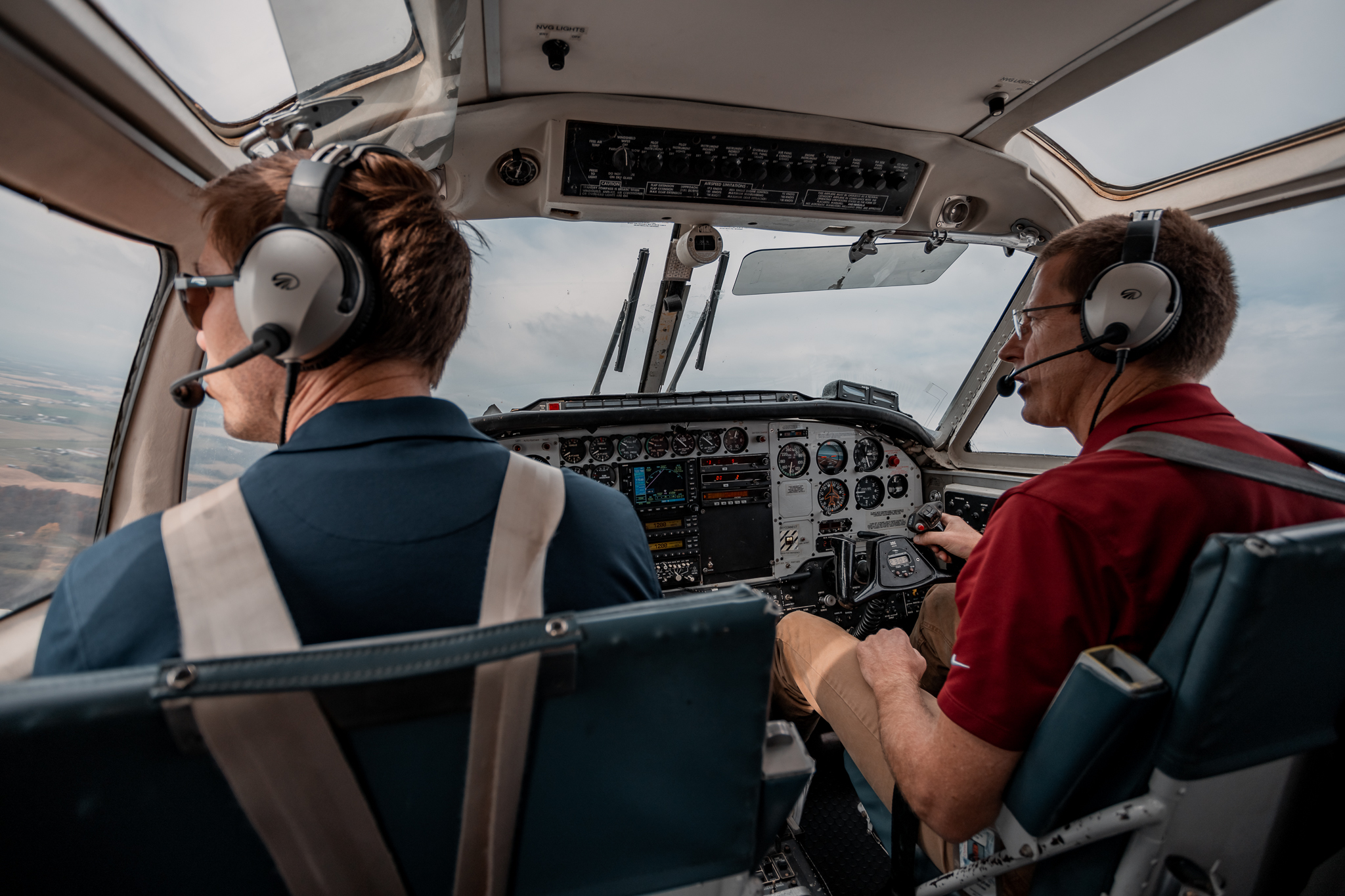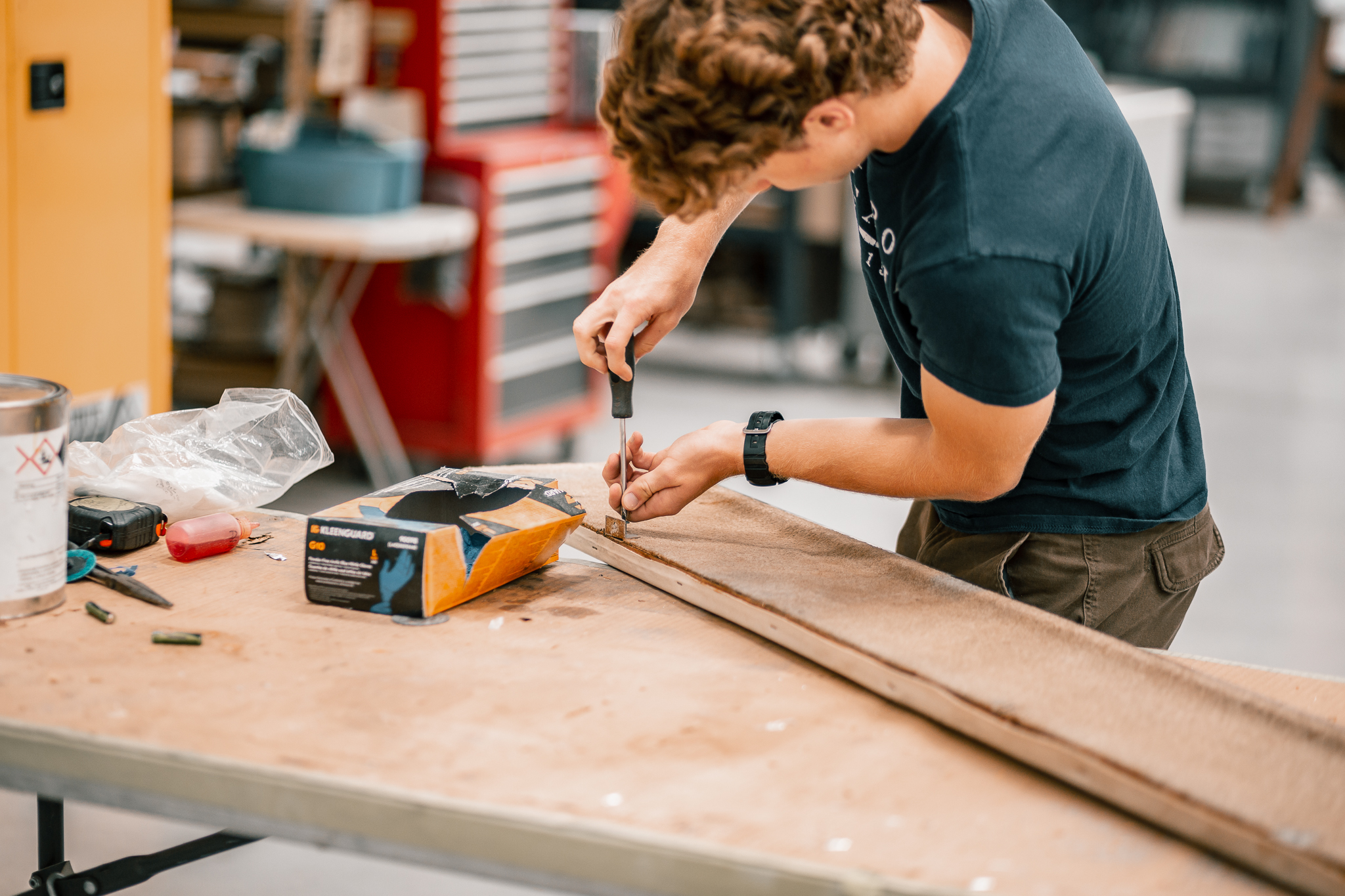 Summer Internship Program
Calling all high school students with a passion for aviation and skilled trades! Ready to turbocharge your career with Dynamic Aviation? Buckle up and prepare to soar to new heights with our exhilarating internship program. Get ready to roll up your sleeves, dive into real-world projects, and learn invaluable hands-on skills from our brilliant and experienced team. The best part? You'll not only gain priceless knowledge but also get paid for your efforts! Don't miss this incredible opportunity to kickstart your career with Dynamic Aviation. Apply now and let your aviation dreams take flight!
Frequently asked questions.
Why Work For Dynamic Aviation?
Dynamic Aviation has a 90-year family legacy in aviation, with over 50 years of company experience providing aerial solutions. We offer exciting and rewarding career opportunities with a team-oriented atmosphere.
Are there opportunities for advancement?
Dynamic Aviation believes in promoting within, when possible. We are dedicated to growing our internal employee base and we offer opportunities for employees to grow personally and professionally through programs we offer such as Building Outstanding Leaders at Dynamic (BOLD) and the Leadership Development Program (LDP).
Is a background in aviation required to be successful?
Not necessarily! It all depends on the position you are applying for. We have many successful employees in positions who have little to no aviation experience who have completed on-the-job training.
What is the company culture like?
From the moment you step foot on our campus you will feel like family. We operate on the golden rule: treat others the way you want to be treated. With this in mind, we strive to provide a work environment that is friendly, collaborative, optimistic, and honest. Our employees enjoy gathering together for company lunches, family picnics, and our annual Christmas party.
Does Dynamic Aviation offers internships?
Yes! We offer internship opportunities with many of our corporate departments including Facilities, IT, Technical Operations, Legacy Fleet, Engineering, Logistics, Avionics, Flight Ops Training, and various support positions. Internships are posted on our Current Openings page on the website in January/February and will last throughout the summer months.
How do employees contribute to the big picture?
At Dynamic Aviation, every day is an opportunity to apply your knowledge to make a difference in the lives of others. Whether it is modifying aircraft, flying missions or providing the support vital to our operations, you will find challenging work designed to help you grow both personally and professionally. As you build your skills, you'll also build relationships with coworkers that will last a lifetime.