At Dynamic Aviation, we are pioneers of the skies, delivering unparalleled aviation solutions that make a difference. Our mission is simple yet profound: to solve challenges and create opportunities with the power of flight. From aerial fire management to airborne data acquisition and ISR work, our expertise knows no bounds.
We specialize in pushing the boundaries of what's possible, utilizing cutting-edge technology, and harnessing the passion and expertise of our exceptional team. With unwavering commitment, we tackle the toughest problems, saving lives, protecting property, and preserving our environment.
As industry leaders, we are renowned for our commitment to excellence, safety, and innovation. Every project we undertake is a testament to our unwavering dedication to delivering exceptional results and exceeding expectations.
Join us on this remarkable journey as we redefine what's possible in the world of aviation. Together, we'll soar to new heights, leaving an indelible mark on the skies and inspiring others to dream big. Discover the power of Dynamic Aviation and let us help you achieve your boldest aspirations.
Defense
At Dynamic Aviation, we have a strong focus on defense, working closely with military and government agencies to provide innovative aviation solutions. From aerial reconnaissance to logistics support, we are committed to ensuring the safety and security of our nation.
Oil Spill Response
In the event of an oil spill, our rapid response capabilities are unmatched. Through the use of specially equipped aircraft, we can quickly assess and mitigate the impact of oil spills, protecting sensitive ecosystems and wildlife.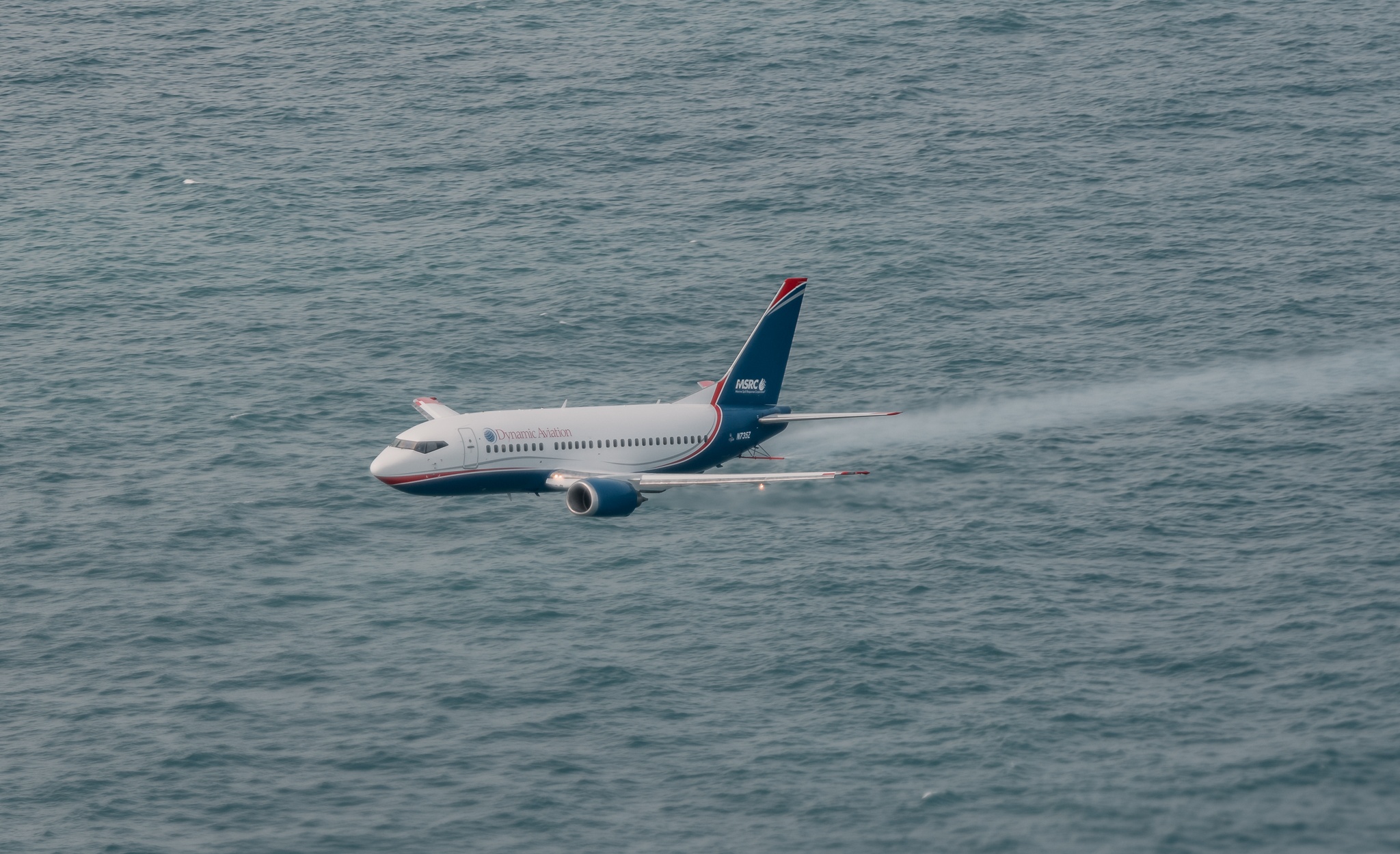 Fire Management
When it comes to fire management, our experienced team is at the forefront of combating wildfires. We deploy specialized aircraft equipped with cutting-edge technology to assist in fire suppression efforts, helping to minimize the destruction caused by these devastating events.
Sterile Insect Technique
We are pioneers in the application of the Sterile Insect Technique, a method used to combat pests that threaten agriculture and public health. By releasing sterile insects from the air, we disrupt their reproductive cycle, effectively reducing pest populations and safeguarding crops and communities.
Airborne Data Aquisition
Dynamic Aviation is also a leader in airborne data acquisition. With our advanced sensor technology and specialized aircraft, we collect critical data for various industries, including environmental monitoring, infrastructure inspection, and resource management. Our comprehensive aerial surveys enable informed decision-making and drive positive change.
Aerial Application
Dynamic Aviation is your premier choice for environmentally conscious aerial application services. With our extensive fleet, rapid response capabilities, and expertise in specialized spray systems, we deliver exceptional results. Our focus on precision and efficiency ensures optimal resource usage and minimal waste. Safety and reliability are paramount, with rigorous maintenance and strict protocols. We customize solutions to maximize efficiency and effectiveness, whether it's crop dusting, pest control, or environmental management. Trust the industry leader for safe, reliable, and efficient aerial application services.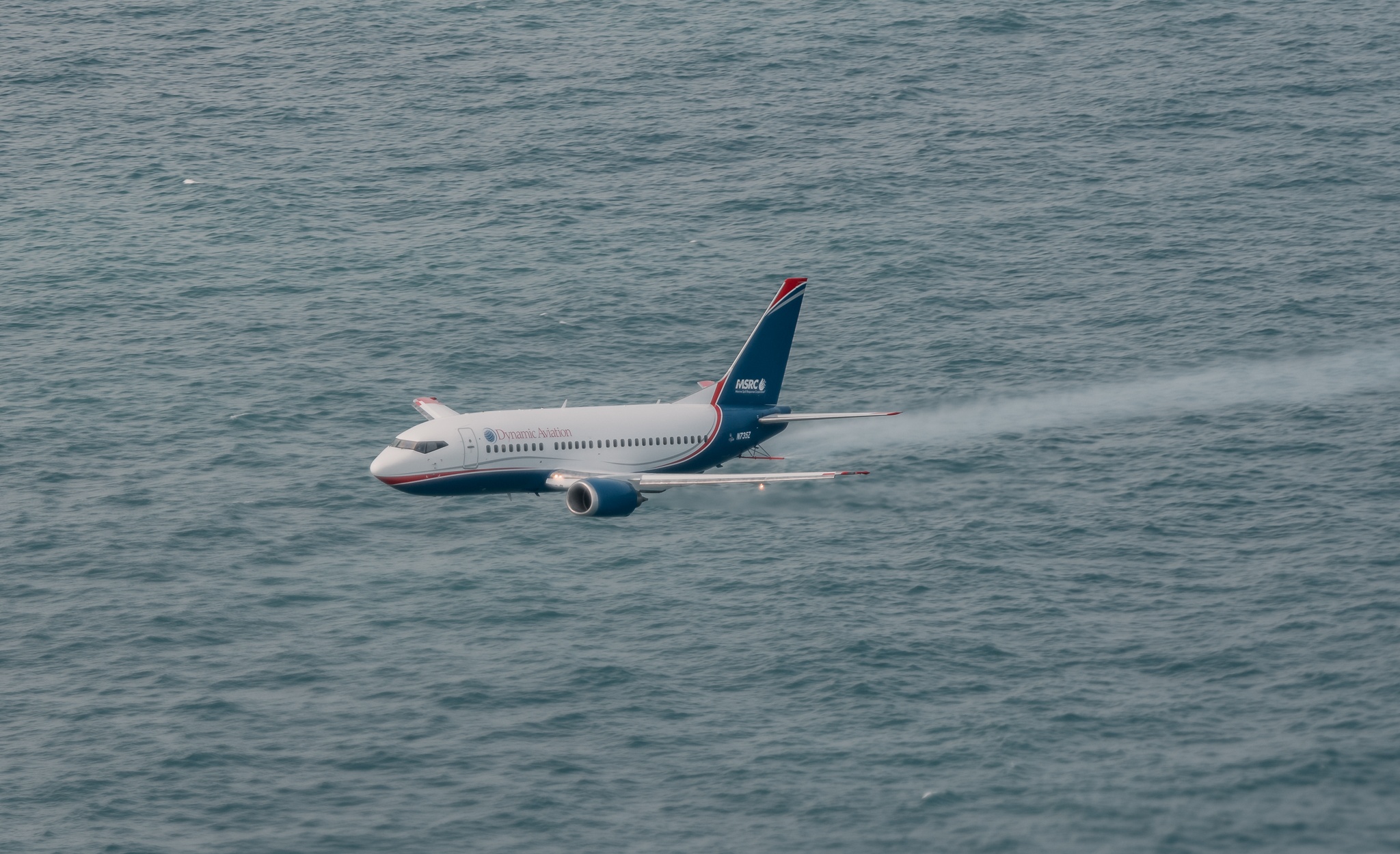 How we fulfill what we sell.
At Dynamic Aviation, we don't just provide aviation services, we ignite the power of collaboration and innovation to conquer challenges. Step into a world where imagination meets precision, and together, we transform ideas into reality.
With a customer-centric approach, we embark on a journey of co-creation. We listen, understand, and collaborate closely to develop a tailored solution and concept of operations that align perfectly with your unique needs. Our team of experts becomes an extension of yours, working hand in hand to bring your vision to life.
But that's not where the magic ends. We take customization to the next level through unique aircraft modifications. Our skilled engineers and technicians meticulously craft cutting-edge enhancements, ensuring our aircraft are perfectly suited to tackle the toughest missions.
And here's the thrilling part—we come to you. By co-locating our resources, including aircraft, parts, skilled pilots, and experienced mechanics, we establish a seamless connection that brings our capabilities right to your doorstep. Together, we soar into action, tackling challenges head-on and delivering outstanding results.
Experience the dynamic difference as we take flight, turning aspirations into achievements. Let us be your trusted partner in conquering the skies, one mission at a time.