We take pride in providing exceptional technical operations in the field of aviation. Our range of services encompasses Maintenance, Repair, Overhaul (MRO), and Original Equipment Manufacturing (OEM), offering comprehensive solutions to meet the diverse needs of our clients.
With a team of highly skilled professionals and cutting-edge facilities, we specialize in maintaining and repairing various aviation components and systems. Our MRO services ensure that aircraft, engines, and other critical equipment are maintained at the highest standards, optimizing their performance and prolonging their lifespan. Whether it's routine maintenance, troubleshooting, or major repairs, our technicians have the expertise to handle a wide range of challenges efficiently and effectively.
As an OEM, we take immense pride in our ability to manufacture and supply original equipment that meets stringent quality and safety standards. Our OEM operations cover a broad spectrum of aviation components, including engines, avionics, electrical systems, and more. By leveraging our in-house manufacturing capabilities and expertise, we are committed to delivering reliable and durable products that contribute to the overall success and safety of the aviation industry.
At Dynamic Aviation, we offer flexible engagement models to meet the unique requirements of our clients. We provide both firm fixed-price contracts, ensuring cost certainty and predictability, as well as time and materials contracts that offer more flexibility and adaptability. This approach allows us to tailor our services to suit individual customer needs, fostering strong and long-lasting partnerships.
With a steadfast commitment to excellence, our technical operations are focused on delivering superior quality, reliability, and customer satisfaction. We continuously invest in the latest technologies and methodologies, staying ahead of industry advancements to provide innovative solutions. Partner with us and experience the difference between working with a trusted and proficient team dedicated to the success of your aviation endeavors.
The AS9100 certification is a widely recognized aerospace industry standard for quality management systems. It encompasses the requirements for quality management systems specific to aviation, space, and defense organizations. AS9100 ensures compliance with rigorous quality standards, emphasizing risk management, product safety, and on-time delivery. It promotes continuous improvement and customer satisfaction through strict adherence to quality processes and procedures. AS9100 certification demonstrates an organization's commitment to excellence in the aerospace industry, enhances credibility, and opens up opportunities for collaboration with major aerospace companies and government agencies.
The AS9110 certification is a specialized standard within the aerospace industry, focusing on maintenance, repair, and overhaul (MRO) operations. It establishes requirements for quality management systems specifically tailored to aviation MRO organizations. AS9110 ensures adherence to strict standards in areas such as risk management, configuration management, and documentation control. This certification demonstrates an organization's commitment to maintaining and improving the reliability and safety of aircraft maintenance services. It enhances credibility, promotes customer confidence, and opens up opportunities to work with major aerospace companies and government entities seeking reliable and competent MRO providers.
The AS9120 certification is a recognized standard in the aerospace industry, specifically designed for distributors and suppliers of aerospace components. It establishes requirements for quality management systems, emphasizing product traceability, counterfeit part prevention, and adherence to strict quality control processes. AS9120 ensures that distributors maintain the highest standards of integrity and accuracy in their operations, providing assurance to customers and end-users regarding the authenticity and quality of aerospace components. This certification demonstrates an organization's commitment to supplying reliable, genuine, and conforming parts, enhancing customer trust and facilitating business relationships with aerospace manufacturers and suppliers.
Design and Fabrication -AS9100:2016/

ISO9001:2015
Engineering Capabilities
Multidisciplinary engineering services – structural, electrical, manufacturing

Aircraft modification design and repair engineering

FAA Certification via liaison with FAA Designated Engineering Representatives            

Technical Data Package construction for governmental airworthiness reviews and approvals

Liaison with OEM engineering
Manufacturing Capabilities
CNC Machining & Routing

Sheetmetal Bending & Forming

Composite Fabrication & Repair

Chemical Conversion, Plating, and Coating

Wire Harness Building

Mechatronic Assembly and Sub-assemblies
MRO and Modification Facility
-AS9110

:2016/

ISO9001:2015
Dynamic Aviation's 14 CFR Part 145 Repair Station holds the following ratings:
Limited Airframe

Limited Instrument

Limited Radio

Limited Powerplant

Limited Landing Gear Components

Limited Accessories

Limited Non-Destructive Inspecting, Testing, and Processing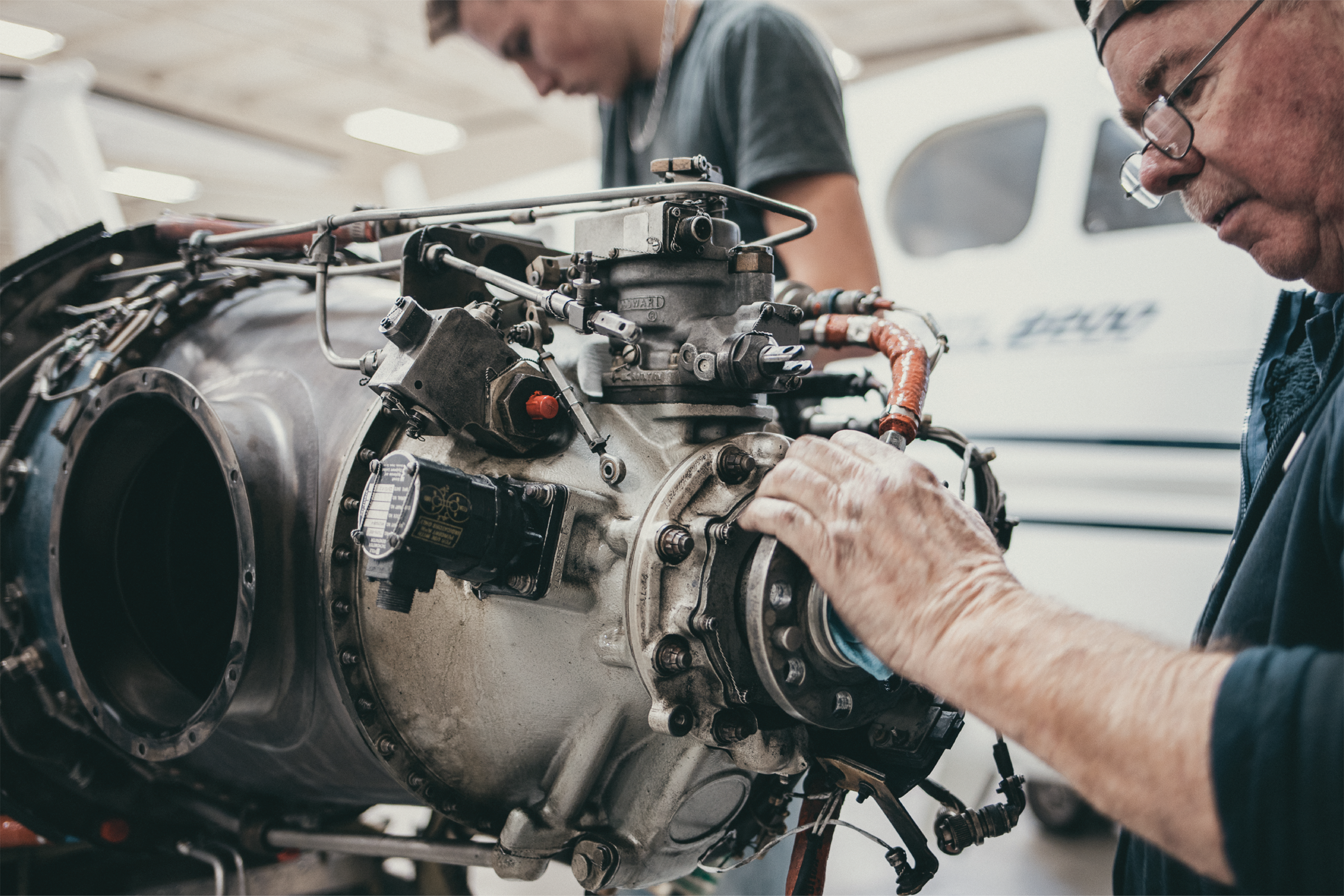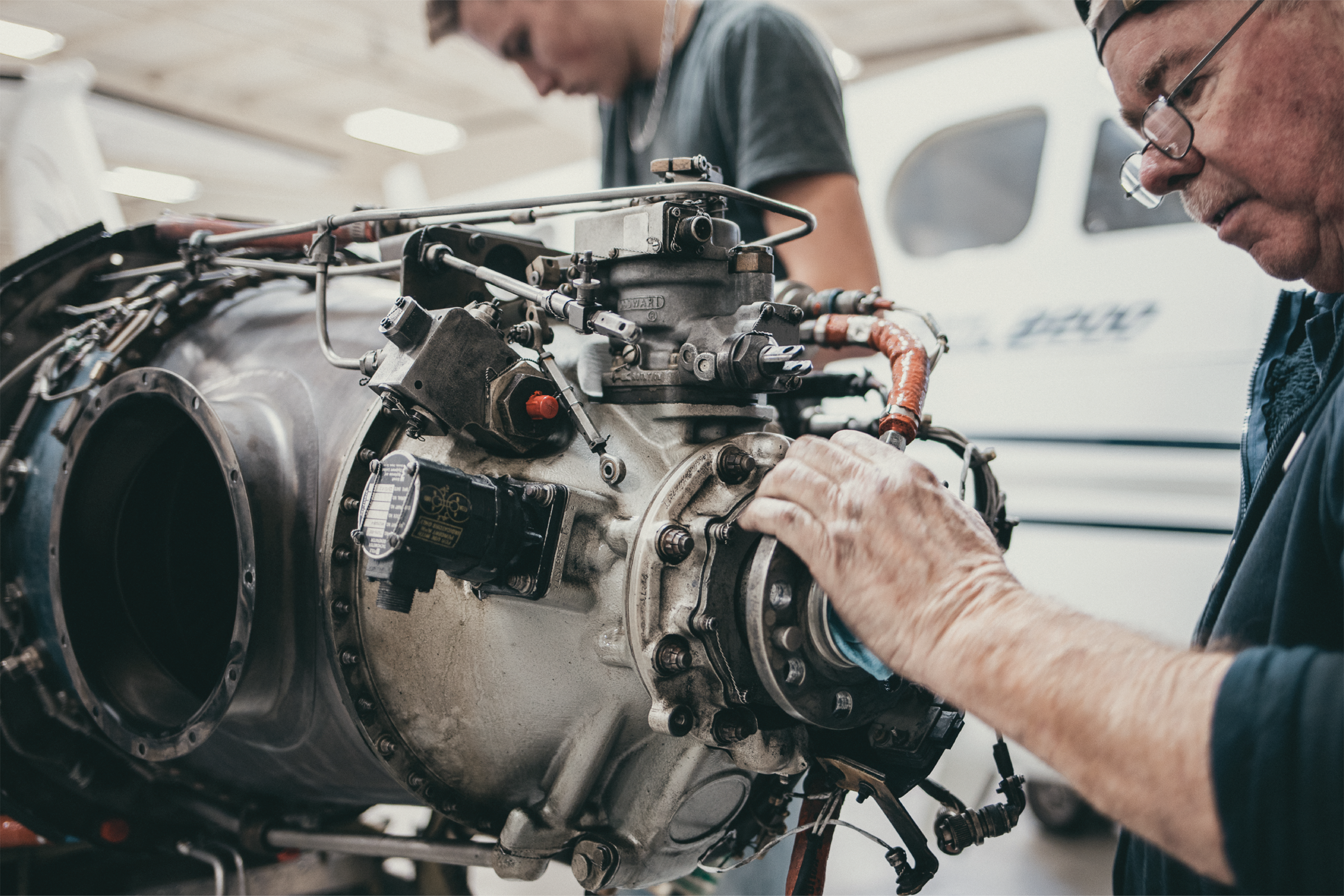 MRO and Modification Facility
-AS9110

:2016/

ISO9001:2015
Dynamic Aviation's 14 CFR Part 145 Repair Station holds the following ratings:
Limited Airframe

Limited Instrument

Limited Radio

Limited Powerplant

Limited Landing Gear Components

Limited Accessories

Limited Non-Destructive Inspecting, Testing, and Processing
Parts Sales and Distribution
-AS9120

:2016/

ISO9001:2015
Inventory Management / Distribution

Extensive industry leading inventory for King Air and Dash 8 aircraft

Inventory managed across three primary warehouses including a 40,000 sq ft dedicated storage facility

Continual review of fleet wide spares requirements

Documented plan for ensuring continued spares support for parts with extensive lead time, low world-wide availability, or nearing obsolescence

24/7 Support for all projects – onsite and offsite

Procurement

Extensive vendor relationships

Over 1200 AS9100 vetted vendors

Vendors managed for quality and delivery

Part Sales Team

Exchange and outright sales options available for King Air and Dash 8

Internal test, repair, and overhaul capabilities within company Component shop

Keeps costs and turn time to a minimum for Customers

OCONUS Logistics:

Dedicated onsite Logistician

Comprehensive Spares support package

Tailored based on mx failure rates, ops tempo, location

Modular based for enhanced reactivity and shipping

Includes:

Rotables

Expendables

Consumables

Ground Support Equipment

Tooling

24/7 on-call coverage from VBW

Approved Dealership for the following companies: